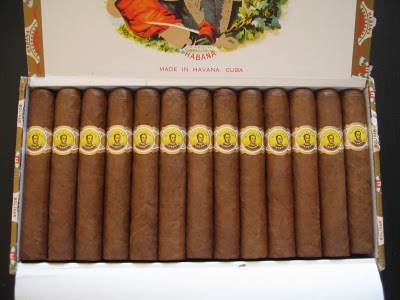 Shape :
Robusto
Dimension :
Length: 124 mm (4 3/4")
Diameter: 19.84 mm
Ring gauge: 50
Presentation :
In matter of tastes, this is a wild Robusto.
Overall, it?s a very well made cigar.

Before Lighting up: Earthy with some woody and spicy notes.

Burning: This generous Havana must be controlled. Smoke it very slowly by taking small regular puffs.
This is a rustic Havana, delivering an earthy spicy smoke.

Final: The final gives extra hints of black pepper.
After a spicy dinner, with a great strong ?digestif?, light up a Royal Corona.
Price: POA. We will try and beat any written quote.